If you ask most people what they think of McDonald's, they would say burgers, fries, and milkshakes, not necessarily gourmet coffee, but that is changing. On the other hand, the fast-food behemoth that produces outstanding coffee garnered widespread attention.
Mcdonald's uses only Arabica beans, and Gavina gourmet coffee is their primary coffee supplier in the United States. However, they do have other suppliers in other parts of the world. McDonald's makes every effort to provide their customers with their preferred Roast. In addition, the company has formed partnerships with rainforest alliance-certified farms that adhere to the highest ethical and environmental standards around the world.
Those who have tried their coffee have described it as nutty, slightly bitter, and with chocolate undertones, among other things. It's no surprise that their coffee is so delicious when they only use the highest-quality coffee beans, the best coffee machines, and the most highly-trained baristas.
Let's take a closer look at what it is about McDonald's coffee that makes it so delicious and how you can recreate the McDonald's coffee experience in your own home.
Do you know what kind of coffee McDonald's uses?
As previously stated, Gavina Gourmet Coffee is McDonald's most important supplier of coffee beans; however, we will look at three other companies that supply McDonald's with coffee in the United States.
GAVINA GOURMET COFFEE is based in Vernon, California, and has its headquarters there. An immigrant family from Cuba founded the company, which has remained in the family since its founding in 1959.
They are enthusiastic about providing their customers with the highest-quality coffee possible. Coffee from Gavina is sourced from 19 different countries in Central and South America, and the company carries four different certified organic lines.
McDonald's has been a supplier to the company for more than thirty-three years, and their collaboration resulted in the creation of McDonald's Premium Roast Blend. Their coffee is renowned for its acidity, sweetness, and spicy citrus notes, among other characteristics.
SEATTLE'S BEST is headquartered in Seattle, in the state of Washington. The Stewart brothers, who started brewing coffee on Seattle's Pier 70 in the 1970s, are credited with establishing the company's beginnings.
They used to call their establishment the Wet Whiskers back in the day. After participating in a local taste test competition, they decided to change the name of their company to Seattle's Best Coffee.
The name they chose proved to be a lucky one, as they were the competition's winners. They only use Arabica beans, which are sourced exclusively from Latin America, and they work closely with the farmers to ensure consistent quality throughout the process.
NEWMAN'S ORGANICS Blend is a product of the Newman's Own food company, founded in 1982, and donates a portion of its after-tax profits to a foundation of Paul Newman's choosing.
They only use Arabica beans that are 100 percent Arabica. The blend is a combination of dark-roasted Indonesian and medium-roasted Central American coffees. A delicious blend of three different flavors is used in their coffee: caramel, hazelnut, and vanilla flavoring.
Many customers have praised the taste of their coffee, which they describe as clean and smooth with a perfectly balanced body, and which they can drink hot or chilled. They also offer a decaffeinated version of their coffee.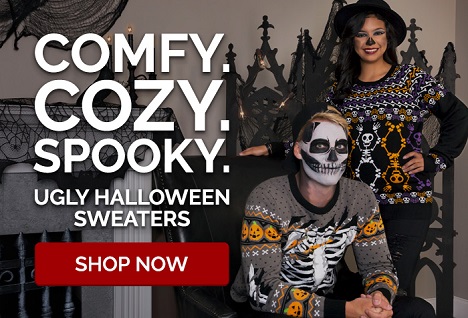 McDonald's/McCafe is a fast-food and beverage franchise owned by the McDonald's Corporation. The headquarters of the company is located in Oak Brook, Illinois.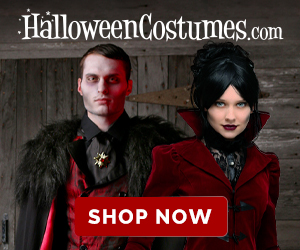 McCafe is the brainchild of McCafe, a coffee-house-style food and beverage concept conceptualized and launched in Melbourne, Australia, back in 1993. McDonald's then-CEO Charlie Bell and the company's next CEO, James Skinner, made the announcement public.
The franchise represents a shift in consumer preference from drip coffees to espressos. They also use only Arabica beans that are 100 percent pure. To make their ground coffee, Mc Cafe blends a variety of coffee beans worldwide. They source their beans from countries such as Brazil, Costa Rica, Guatemala, and Colombia.
What Makes McDonald's Coffee So Delightful?
When it comes to coffee, McDonald's uses high-quality Arabica beans that are 100 percent Arabica, which is roast to the preferences of their respective customers.
They use a three-bean blend to smooth out the harsher flavors of one bean compared to the others in the blend. Blended coffee ensures greater consistency in flavor regardless of the weather and soil conditions that may affect the flavor. The beans are also not over-roasted, resulting in a smooth and well-balanced cup of coffee.
Getting the right temperature milk for lattes and cappuccinos is always possible. A large part of this is because they have well-trained baristas.
They are specifically trained to pay attention to the grind of the coffee, the milk, the temperature, the froth, and the cleanliness of the machine.
Because the baristas work primarily in the cafe section of McDonald's restaurants, they are not distracted from their primary task of creating delectable beverages.
McCafe also employs superior espresso coffee machines to ensure that the coffee quality remains high regardless of who is in charge of the establishment.
These machines are capable of performing the same functions as a portafilter machine. Even during the busiest times of the day in each restaurant, the unit is so efficient that it can meet the needs of all customers.
Which are the best-tasting beverages to order on the McDonald's coffee menu?
McDonald's McCafe offers a diverse selection of coffee beverages, including caramel frappes, French vanilla lattes, and caramel macchiatos.
These beverages are unquestionably works of art but extremely calorific and sugar-laden. These beverages also detract from the natural flavors of the coffee beans, so it's best to keep things simple when making coffee. The following are the top five coffee drinks available at McDonald's:
1. AMERICANO – The strong and bold flavors of an Americano are enough to get you out of bed in the morning. This espresso-based beverage will ensure that you are fully awake in a matter of minutes.
2. LATTE – A deliciously milky beverage made with one shot of espresso. The sugar in milk contains various nutrients that are beneficial to your health, such as calcium, Vitamin A, Vitamin B12, riboflavin, and protein, among others. In addition, dairy products contain macronutrients that can help to lower your blood sugar levels.
3. CAPPUCCINO – A cup of cappuccino is a great way to start the day. It's made with two espresso shots and is simple and delicious to prepare.
4. MOCHA – How does McDonald's create such a delectable mocha that has such a perfect balance of espresso with the other components? This beverage is truly a delight!
Best-Selling Espresso Capsules are available for purchase.
A cup of iced coffee is the perfect refreshment on a hot summer day when a cup of plain black coffee isn't enough. It's delicious in its bare-bones form.
Is it possible to purchase McDonald's coffee beans to use at home?
To replicate the taste of McDonald's McCafe at home, you can purchase a variety of bagged, pod-based, and can-based blends from one of several retail outlets, including:
Keurig.com
Walmart\s
Walgreens
Amazon
Publix
Target Grocery Stores
Aside from that, McCafe products are also Kosher. Let's take a look at some of the McCafe home products:
1. Premium Roasted Coffee
The premium roast is a medium roast blend made entirely of Arabica beans, and it is available in two sizes. The flavor is rich and clean, and the body is silky smooth.
Decaf Premium Roasted Coffee
This blend is a medium roast with a rich aroma and an exceptionally clean finish as with the premium decaf.
3 Breakfast Blend
This is a bright, light roast blend that will get your morning started in the right direction. It has a citrusy and delectable scent.
4 Colombian
The Colombian medium Roast has a complex flavor while remaining crisp. The flavors are mild and fruity, clean finish, and the coffee is sourced exclusively from Colombian coffee farms.
5. French Roast Pork Chops
The French Roast is a dark blend with a strong aroma and dark chocolate notes reminiscent of a good cup of coffee.
6. Vanilla from France
Light roast coffee with a smooth, sweet aroma. This is a medium roast coffee.
7. Mocha Collection
Take a look at the different chocolate mocha flavors available, including salted caramel and cinnamon.
Instructions on How to Make McDonald's Coffee at Home
Should you enjoy a McDonald's coffee at home as a guilty pleasure, you must try making the following delectable recipe with McCafe homebrewed coffee.
Iced coffee is the recipe we will be looking at and hopefully attempting to make ourselves. McDonald's iced coffee is a popular caffeinated summer beverage available at most McDonald's locations.
It has everything you need to put a spring in your step while keeping you cool and comfortable. But, first, take a look at the ingredients and the preparation method:
McDonald's Iced Coffee Recipe
INGREDIENTS
2.5 cups freshly brewed coffee * 2/3 cup half-and-half * Ice * 1/2 cup maple syrup
The plain syrup is made with 1 cup of granulated white sugar and 1 cup of water, which you can find in any grocery store.
METHOD
THE PROCESS OF MAKING THE SYRUP
Then, pour the water into a small pot and stir the sugar until it simmers. Before you begin to thicken the mixture, check that all of the sugar has been dissolved. Stir continuously for approximately ten minutes or until it becomes quite thick.
Remove the syrup from the heat and cool completely before transferring it to a glass container. Then, place it in the refrigerator. It should be effective for about a month.
MAKE THE ICED COFFEE FIRST
Make a pot of McCafe coffee that is strong. Pour ice into a pitcher and fill it up to the brim. Pour the brewed coffee into a pitcher, add the homemade syrup (or any other flavored syrup you prefer), half and half, and stir everything together until everything is well-combined in the pitcher.
Two 16-ounce glasses should be filled with ice before the coffee mixture is poured into each of them. It will taste better if you drink it through a straw.
Concluding Remarks
McDonald's should be on your mind the next time you're trying to decide where to get gourmet coffee. Their coffee is delicious and authentic, and now you know that they source only the highest-quality beans for their products.
The baristas have received extensive training, and their coffee-making abilities are on par with, if not better than, those of any high-end coffee house.
On their busiest days, their espresso machines are more than capable of producing multiple drinks simultaneously to meet the demands of their customers.
If you want to experiment with making McCafe coffee at home, their products are available for purchase at select retailers, and you can use them to create one of their delectable recipes from their menu.