Most of us associate McDonald's with burgers, fries, and milkshakes rather than gourmet coffee. However, the fast-food business is known for its superb coffee, garnered widespread praise.
Mcdonald's uses 100% arabica beans, and Gavina gourmet coffee is their primary coffee supplier, but they also have other suppliers in the United States. McDonald's strives to provide their customers with their preferred Roast. In addition, the company has partnered with rainforest alliance-certified farms that adhere to the highest ethical and environmental standards around the world.
Fans of their coffee describe it as nutty and slightly bitter, with chocolate undertones. So it's no surprise that their coffee tastes so good when they only use high-quality coffee beans, high-quality coffee machines, and well-trained baristas.
Let's delve a little deeper into what makes McDonald's coffee so delicious and how you can recreate the McDonald's coffee experience at home.
McDonald's Coffee: What Kind Is It?
As previously stated, Gavina Gourmet Coffee is McDonald's primary supplier of coffee beans; however, we will look at three other companies that supply them with coffee in the United States.
GAVINA GOURMET COFFEE is headquartered in Vernon, California. The company was founded by Cuban migrants and is still run by the same family today.
They are dedicated to providing their customers with the highest quality coffee possible. Gavina sources coffee from 19 different Central and South American countries, and they carry four certified organic lines.
The company has supplied McDonald's; its collaboration produced McDonald's Premium Roast Blend. Their coffee is well-known for its crisp acidity, sweet undertones, and spicy citrus notes.
SEATTLE'S BEST's headquarters are in Seattle, Washington. Their origins can be traced to the 1970s when the Stewart brothers began brewing coffee on Seattle's Pier 70.
Back then, they were known as the Wet Whiskers. When they entered a local taste test competition, they changed their brand name to Seattle's Best Coffee.
They won the competition because of the name they chose. They use only Arabica beans sourced from Latin America, and they work closely with the farmers to ensure consistent quality.
NEWMAN'S ORGANICS Blend is a product of the Newman's Own food company, founded in 1982, and all after-tax profits are donated to Paul Newman's chosen foundation.
In this blend, dark-roasted Indonesian and medium-roasted Central American coffees are blended to create a coffee entirely composed of Arabica beans. Their coffee uses a delectable blend of three flavors, including caramel, hazelnut, and vanilla.
Many customers have praised the taste of their coffee as "clean, smooth, and smooth," as well as having a perfectly balanced body that can be consumed hot or chilled. There is also a decaffeinated version available.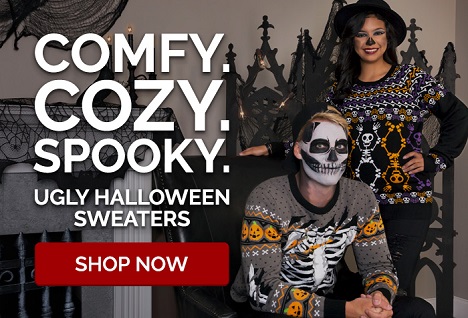 MCDONALD'S/ McCafe is a food and beverage franchise owned by McDonald's. The headquarters of the company is located in Oak Brook, Illinois.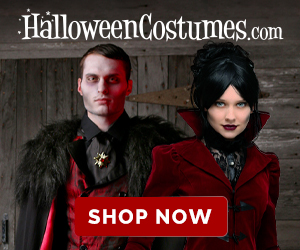 McCafe coffee-house-style food and beverages were conceptualized and launched in Melbourne, Australia, in 1993. It was announced by McDonald's then-CEO Charlie Bell and his successor, James Skinner.
The franchise exemplifies the consumer preference for espresso coffees. They also use 100% Arabica beans. In addition, Mc Cafe makes ground coffee from various coffee beans sourced from Brazil, Costa Rica, Guatemala, and Colombia.
Why Is McDonald's Coffee So Delicious?
McDonald's uses superior-quality Arabica beans that are 100 percent Arabica, which is roasted to the preferences of their respective customers.
When they use a three-bean blend, they can smooth out the harsher flavors of one bean over another. In addition, it is more consistent with using blended coffee because it ensures greater consistency regardless of whether or not soil conditions affect the taste. As a result, the beans have not been over-roasted, yielding a cup of coffee that is smooth and well-balanced.
In lattes and cappuccinos, the milk is always at the proper temperature. Much of this is due to their well-trained baristas.
They are specifically trained to focus on coffee grind, milk, temperature, froth, and machine cleanliness.
Because baristas primarily work in the cafe section of McDonald's restaurants, their focus is not diverted from the task of creating flavorful beverages.
McCafe also employs superior espresso coffee machines to ensure consistent coffee quality regardless of personnel changes.
The capabilities of these machines are the same as those of portafilter machines. However, during peak times in each restaurant, the unit is so efficient that it can meet the needs of all customers without fail.
What Are the Best Coffee Drinks on McDonald's Coffee Menu?
McDonald's McCafe offers a variety of coffee drinks, including caramel frappes, French vanilla lattes, and caramel macchiatos.
These drinks are unquestionably works of art, but they are also extremely calorific and sugar-laden. These drinks also dilute the authentic flavors of the coffee beans, so keep things simple. McDonald's top five coffee drinks are:
1. AMERICANO – The strong and bold flavors of an Americano are enough to get your morning started. This espresso-based drink will jolt you awake in an instant.
2. LATTE – A deliciously milky drink made with one shot of espresso. Milk sugar contains nutrients that can help your body stay healthy, such as calcium, Vitamin A, Vitamin B12, riboflavin, and protein. In addition, milk's macronutrients help to lower blood sugar levels.
3. CAPPUCCINO – Cappuccino is a great way to start the day. It's made with two espresso shots and is both simple and delicious.
4. MOCHA – How does McDonald's make such a delicious mocha with such an excellent balance of espresso and other ingredients? This drink is a real treat!
5. COFFEE WITH ICE – Iced coffee is the answer when plain black coffee isn't enough on a hot day. In its simplicity, it's delicious.
Is it possible to buy McDonald's coffee beans to use at home?
If you want to enjoy the taste of McDonald's McCafe at home, you can buy bags, pods, and cans in a variety of blends from the following retailers:
BJ's Wholesale Club Sam's Club
Keurig.com Walmart\sWalgreens Amazon, Publix, and Target Food Instacart Lion Meijer
Kroger
The Sam's Club
Products from BJ's CVS McCafe are also kosher. Let's look at some McCafe home products:
1. Specialty Roast
Their premium roast is a medium roast blend made entirely of Arabica beans, and it is available in two sizes. The flavor is rich and clean, and the texture is silky smooth.
2. Decaf Premium Roast
The premium decaf blend is also a medium roast with a rich aroma and a clean finish.
3. Breakfast Mix
This is a bright, light roast blend that is perfect for getting your morning started. It has a citrusy and delicious aroma.
4. Colombian
Colombian medium roast coffee is complex and crisp. The flavors are mild and fruity, clean finish, and sourced exclusively from Colombian coffee farms.
5. French Roasting
The French Roast is a dark blend with a strong aroma and dark chocolate undertones.
6. Vanilla from France
This coffee has a light roast and a smooth, sweet aroma.
7. Mocha Collection
Investigate the various chocolate mocha flavors, such as salted caramel and cinnamon.
Making McDonald's Coffee at Home
If you enjoy a McDonald's coffee at home, you must try the following delectable recipe using McCafe homebrew.
Iced coffee is the recipe we'll look at and hopefully attempt to make. Iced coffee from McDonald's is a popular caffeinated summer beverage.
It has everything you need to keep you cool while putting a spring in your step. But, first, let's take a look at the ingredients and method:
Recipe for McDonald's Iced Coffee
INGREDIENTS
2.5 cups freshly brewed coffee
1/3 cup half-and-half
Icing
1/2 cup maple syrup
1 cup granulated white sugar and 1 cup of water are required to make the plain syrup.
METHOD
MANUFACTURING THE SYRUP
Fill a small pot halfway with water, add the sugar and bring to a simmer.
Before the sugar begins to thicken, make sure it is completely dissolved. Then, stir for about ten minutes, or until the mixture is quite thick.
Take the syrup off the heat and set it aside to cool before transferring it to a glass container.
Place it in the refrigerator. It should be good for about a month.
HOW TO MAKE ICED COFFEE
Make a pot of McCafe coffee.
Fill a pitcher to the brim with ice.
Pour the brewed coffee into the pitcher, then add the homemade syrup or any flavored syrup you prefer and the half and half, and stir everything together.
Fill two 16-ounce glasses halfway with ice, then pour in the coffee mixture. With a straw, it will taste better.
Final Thoughts
When you can't decide where to go for gourmet coffee, consider McDonald's. Their coffee is delicious and authentic, and you now know that they use high-quality beans.
The baristas are well-trained, and their coffee-making skills are on par, if not better, than those of any high-end coffee shop.
On their busiest days, their espresso machines are more than capable of producing multiple drinks at once to meet the demands of their customers.
If you want to try making McCafe coffee at home, their products are available at select retailers, where you can make one of their delectable recipes from their menu.