Do you want to know what green coffee is, how safe it is, and how it tastes? Well, wonder no longer because I will teach you the fundamentals of green coffee.
Despite the fact that these beans have been available on the market since the discovery of coffee, it is a relatively new phenomenon. However, the potential of green coffee has only recently been studied.
So, what exactly is green coffee?
Green coffee, also known as green coffee beans, has not yet been roasted. When coffee is ready to be roasted, it goes through several stages of roasting.
The first stage is the 'raw' stage, in which the beans are still green and do not resemble coffee. It doesn't smell, looks, or taste like regular espresso beans, but they're there if you roast them.
Coffee beans are the coffee berry pits. Each berry contains two beans, which are harvested from the coffee tree.
After picking the berries, they are either left to dry in the sun or washed in water to remove the pulp from the beans.
Those beans are green and a little translucent. They are then allowed to dry, which reduces the water content and removes the transparency.
Green coffee beans are typically sold by coffee farms to coffee brands to be roasted, but they do occasionally end up on the market as an actual item.
Some people prefer roasting their coffee because it allows them to achieve the exact flavor they desire.
If you want to roast your coffee, green beans are a good place to start because they provide a blank canvas for you to work with.
Is it safe to consume green coffee?
Increasingly popular among health-conscious individuals in recent years, green coffee consumption has aroused the interest of medical professionals. As a result, you'll find some research on the safety and effects of green coffee.
Green coffee is generally thought to be safe to consume in moderation. There have been reports of people being safe after taking 480 mg of this extract daily for 12 weeks.
Green coffee, on the other hand, is still considered to be coffee and hence still contains caffeine.
This means that you should avoid drinking too much of it because, like any other type of coffee, it can create health concerns related to excessive caffeine use.
Green coffee's health benefits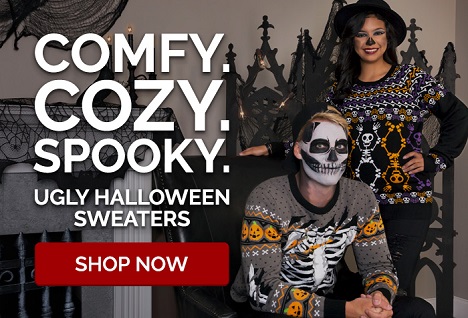 The research into green coffee's health benefits is limited, but it has been demonstrated that chlorogenic acids can influence how quickly the metabolism burns fat.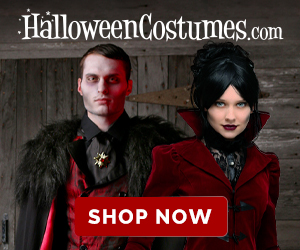 Chlorogenic acid can be found in all types of coffee, but it is especially prevalent in green coffee. Because the roasting process reduces its levels, green coffee has been touted as a new source of antioxidants and health benefits.
A study of Japanese adults also discovered that this natural green coffee extract could help reduce high blood pressure.
The study's participants took 50 mg to 140 mg of chlorogenic acids daily for 4 to 12 weeks.
Many companies (such as those who sell green tea extract) claim to have a great weight reduction solution that is based on green coffee beans, but more research is needed to confirm this claim.
While it may include some truth, it is crucial to maintain a realistic perspective and carefully study the label, especially if the statements have been approved by the FDA.
The negative effects of green coffee
In terms of side effects, green coffee, once again, requires more research. However, because green coffee contains caffeine, the side effects of excessive caffeine consumption are present, and you should not consume more than 480 mg of green coffee extract per day.
As with any high-caffeine product, the risks are generally associated with anxiety disorders, severe IBS symptoms, raised blood pressure if taken in large quantities, glaucoma, and bleeding disorders due to caffeine's blood thinner properties.
Remember that these things don't happen to everyone, and they're more likely to happen if you take green coffee extract at an excessively high dose for an extended period.
Studies on the health benefits and side effects of green coffee are inconclusive.
More research is needed before anyone can declare green coffee completely safe (or unsafe) for human consumption.
Meanwhile, if you want to take this extract, keep it in a low dose and monitor your intake. Please take it in the same amounts every day, and keep track of any side effects (good or bad).
What is the flavor of green coffee?
Let's not beat around the bush: green coffee tastes bad. However, you might find it easier to stomach if you like green tea because the flavors are similar.
Green coffee, on the other hand, tastes too grassy, acidic, and generally like something they need to drink but don't want to.
Is there any way to improve the flavor? I'm not sure what else you could do besides sweeten it. However, if you're looking to lose weight with green coffee, this would be counterproductive.
So, for best results and to avoid compromising the antioxidants in green coffee by sweetening it, I believe buckling up and drinking it quickly will have to suffice.
Drinking or eating something small and tasty afterward, such as a mozzarella ball or digestive biscuit, will help wash it down.
Of course, if you want to drink actual green coffee, this is the way to go. However, if you plan on roasting it, the flavor will be determined by the origin of the bean, and the closer you get to a light roast, the more of the origin you'll taste.
I recommend getting the bean variety (not the powdered extract). If you're dissatisfied with the results, you can always roast and grind it yourself and make your custom coffee.
You're also certain that you're getting green coffee bean extract and not who knows what else.
For example, this green coffee from Bodhi Leaf Trading Company is made from Arabica beans sourced in Tarazzu, Costa Rica, and shipped to the United States. 
The fact that you only need a few teaspoons per cup, and that it comes in a 3-pound bag, ensures that you'll be able to get a lot of mileage out of this product.
Because it's a Costa Rican bean, it's one of the more flavorful varieties (if you ever decide to roast it). It will arrive pre-dried, ready to use however you see fit.
You'll get a very attractive brew if you roast it and stop at a medium roast. It will be reddish/orange in color, slightly salty, and delicious with milk.
You can read the reviews and check out the listing on Amazon here.
How to Consume Green Coffee
Green coffee can be purchased in powdered or whole bean form.
It will be on the packaging instructions if it is a powdered extract, and they will normally state that you should dilute it with water. In some cases, you may be able to incorporate the powder into health shakes or smoothies.
If you buy real green coffee beans, you can steep them like tea leaves or coffee.
Remember that using the beans whole will require you to steep them for a longer period, so I recommend grinding them if they're completely dry.
However, you won't get anything less than a coarse grind without the beans becoming strange, so avoid going for a fine grind.
As long as the coffee beans are crushed or smashed into tiny bits, you can put them in a French press or a simple pot with hot water and make a cup of coffee.
The point is that you require a method to strain the beans. You'll need to strain the coffee regardless of which method you use.
But first, pour 90 degrees Celsius/194 degrees Fahrenheit hot water over the beans and leave them for 5-6 minutes to steep.
If you're using a French press, pull the plunger after the timer goes off.
However, if you're using a pot or pan, you'll need to strain the coffee. You can use a metal strainer or one of these paper filter substitutes.
Whatever method you use, your coffee will not look like coffee. It will be a light amber/golden brew with a greenish hue. It will not smell like coffee and will not taste like coffee.
To be safe, I recommend that you consult your doctor before consuming green coffee. Make a note of how much extract you take each day and how you feel afterward for the same reason and your personal use.
You may not feel or notice any effects after a few weeks, but studies have focused on long-term treatments, so keep that in mind.
Finally thoughts
Green coffee isn't the most popular weight loss or health supplement, but it's common enough that you should do your homework before trying it.
It doesn't matter if the coffee beans are crushed or shattered into tiny bits; you may use them in a French press or just a simple saucepan with hot water to make a cup of coffee.